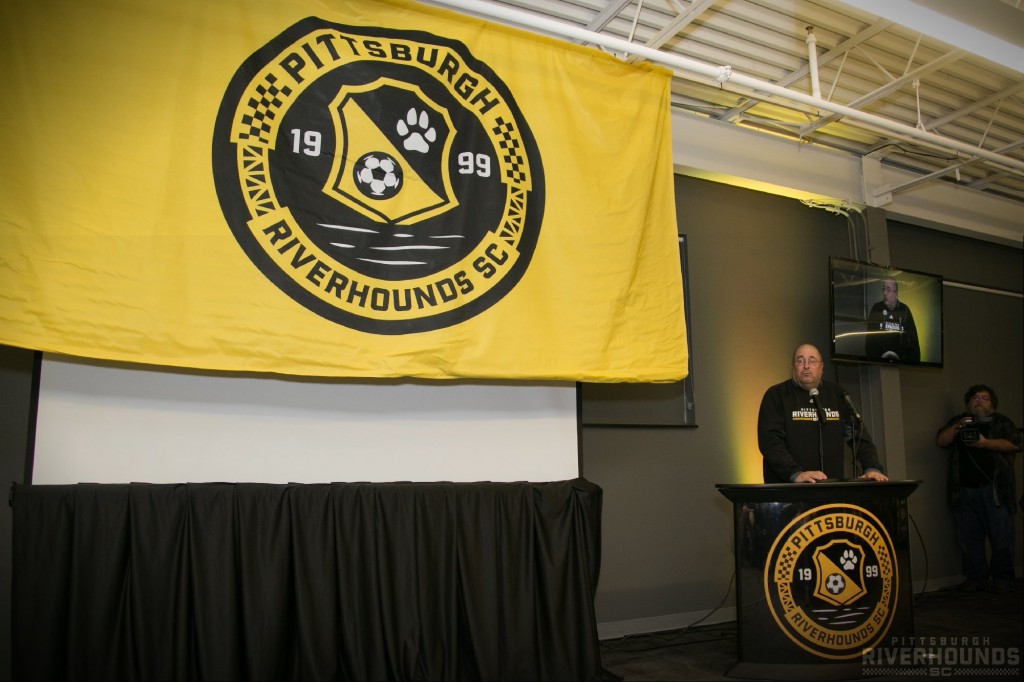 No, not the brand. This isn't baseball.
The Hounds came out with confidence last night. After a bit of a slow start due to the weather, Kevin Johnston sent a beautiful pass over to Tuffy Shallenberger who sent a rocket into the net.
Metaphors!
In all seriousness last night was a good one and hopefully a night that in a couple years we can point back to as the turning point for the organization. Going into this offseason we didn't really expect that much, but the slow buildup of changes and announcements over the last few months has really made the excitement for this season palpable. There was something in the air both at the stadium and among those watching the stream. This year could really turn out to be something special.
As for the announcements, let's recap the big ones.
Allegheny Health Network returns at…